Supplemental Vouchers
A National Registry supplemental voucher is a set amount that serves as an avenue for agencies, departments, programs, employers, and registrants to cover amount differences.
Purchasing a supplemental voucher can support a difference in fee costs, outdated vouchers, or additional expenses.
Each value is valid for any examination type or recertification fee at any certification level.
Please note: Supplemental vouchers are not required for payment. Individuals may pay via credit card, e-check or debit card directly through their application in their account.
For inquiries about supplemental vouchers, please contact Sara Hammond at SHammond@nremt.org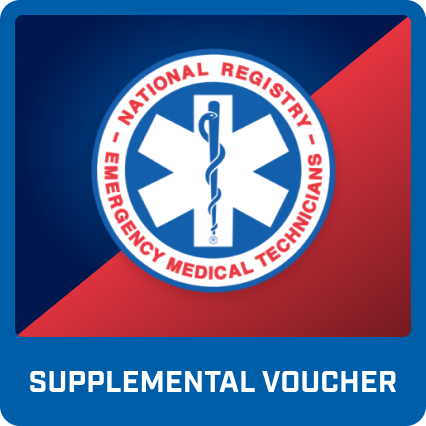 Choose an amount:
QTY:
National Registry vouchers are prepaid exam fees that can be purchased for each exam type and, if applicable, cover other exam related fees.
*Voucher codes will be sent to the email address provided at checkout
*Voucher codes will also be available on buyer's Order Detail page
*Promo codes and sales may not be applied towards the purchase of vouchers
*Vouchers are not returnable after purchase (except as required by law)